We are a distributor of construction and industrial supply in Carrollton,
Texas. We offer a wide variety of nails, staples screws, fasteners, and much more.
Business Announcement
We have officially merged Southern Staple into Air Fasteners as of 9-28-20.  We have closed the doors at Dallas Southern Staple location and merged all business to Carrollton Texas Air Fasteners.  Thanks for your continued business and support.  Follow this MAP for directions.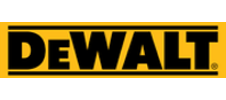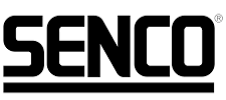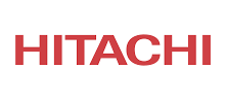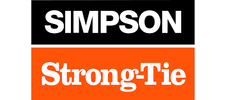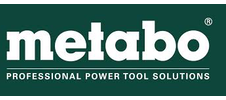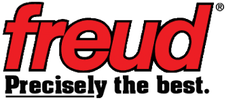 Industrial Supply
When it comes to industrial supplies, you need a trusted source for the high-quality
products you use to maintain productivity to manufacture and operate.
Construction Supply
Are you looking for a construction supply near me in Carrollton, Texas?  Air Fasteners Inc has a wide range of construction supplies like nails, staples, screws, adhesives, caulking, and much more.

Power Tools
We have the power tools that you need to do your job, from a cordless drill to a table saw and many more. Air Fasteners Inc. is the top-rated power tool distributor in Carrollton, TX.
Safety Equipment
We are one of the top safety equipment suppliers in Carrollton, Texas who truly
care for employees out in the field & DIY professionals.  From gloves to headwear and safety glasses to headlamps, Air Fasteners Inc is your one-stop-shop in Carrollton TX for Safety Equipment.
Fasteners
We are equipped with a wide range of fasteners such as roofing nails, siding nails,
decking staples, crating staples, crating screws, and more. We carry these products in different grades and materials, including stainless steel, chrome, nickel, cad yellow, HDG, zinc, and plain. We not only supply fasteners; we offer technical assistance, customer service, experience, and reliability.
Repair Service
We offer service on nail guns and power tools for the brands we sell from Dewalt to SENCO.  We can fix your old power tools or service products you purchase from our shop.  Air Fasteners Inc. will keep your company working.
Construction and Industrial Supply
Your quest for construction or industrial supply near me ends here at Air Fasteners Inc. located in Carrollton Texas.
Authorized Distributor-Air Fasteners Inc.
We are authorized distributors for each brand we carry for industrial supply and
construction supply and we've in-depth knowledge about our tools and their
applications.
High Quality Management Team
Along with many years of experience, we facilitate an expansive inventory featuring tools from the most well-known names in the business.  Our team can help you to meet your needs and recommend the best industrial supplies to assist you in streamlining your process, damper product costs, and enhance your overall operations.  Follow us on Instagram.
No Project Too Big Or Too Small
Air Fasteners Inc.-Industrial Supply-Construction Supply
If you have a business in the DFW area, and finding an industrial supply near
me that offers top-notch tools at reasonable prices and offers unmatched customer service, Air Fasteners Inc. can help. We have been a reliable and trusted industrial supply distributor since we started; offering products and tools from industry-leading manufacturers and outstanding support from a team that's committed to helping clients find the most cost-effective products for their supply needs.  When partnering with Air Fasteners Inc, you'll be able to pick from a broad variety of industrial supplies, thus we're confident that you'll be able to find what you truly need for your business in Carrollton, TX, from our inventory.
Industrial Supply from Top Brands
We offer industrial supplies from some of the most well-known names in the industry: Makita, DeWalt, Senco, Metabo, Freud, Indasa, Hitachi, Simpson Strong-Tie, Spotnails, and more.  Explore Our Collection today at our storefront in Carrollton TX.  No other industrial supply company in the region can match our impressive collection of equipment and tools.
Power Tools & Accessories
When you find yourself in the need for power tools for your business, turn to us.
We have been supplying businesses with high-performance tools since we started in 1991.
Whether you need sanders, drills, nut runners, impact wrenches, screwdrivers, or
almost anything you want, we're sure that you can find the power tools that you
need among our collection.
We've Been Helping People Build For Over 29 years
It's time to end your hunt for industrial supply near me and shop Air Fasteners Inc. to obtain
significant savings on reliable brands.
Air Fasteners Inc. Featured Products
Air Compressors
Our collection of air compressors from top brands has the flexibility and features needed to do the job with ease and quick. When deciding on the finest compressor for your requirements, look for the following aspects:
PSI (Pounds per square inch) – The PSI determines how much pressure the air compressor can offer to your tools. For efficiency and safety, it is imperative to match the pressure to the task and tool.
HP ((Horsepower) – A horsepower of the compressor is the raw power of its motor. Higher horsepower motors will be able to fill the air tank faster, allowing you to do the job quicker.
SCFM (Standard Cubic Feet per Minute) – This rating indicates how quickly your compressor is able to deliver air to the tools. A higher rating means that you can operate more powerful tools or also several pneumatic tools simultaneously without overloading the system.
Tank Size – Larger ones enable you to work with lower motor heat and sustained speed, while smaller ones are more portable and require less juice for filling.  Follow air compressors for more information.
CALL FOR PRICES 972-245-2441
Makita 5007F 7-1/4" Circular Saw
Powerful 15 AMP motor that delivers 5,800 RPM for job site durability and proven performance.
Lower guard design enhanced performance when creating narrow and bevel cuts.
2 in-built LED lights
An in-built dust blower clears the cut line for greater accuracy.
Ideal for builders, masons, framers, and siding contractors.
CALL FOR PRICES 972-245-2441
Makita XT268T Drill/Impact Combo Kit
Variable two-speed ½'' hammer Driver-drill with BL motor.
Three-speed Impact Driver delivers 1,500 in-lbs of Maximum Torque.
18 V LxT Li-Ion battery featuring an integrated LED battery charge level indicator.
CALL FOR PRICES 972-245-2441
"I have a Paslode Finishing Nailer. When I went to use is, it was gushing air from the top cap area. I figured it doesn't work now, so whatever I do couldn't do any further harm, so I removed the cover, to find a seal in many pieces.  I contacted Air Fasteners in Carrollton, Texas, and told them of the problem and ask the possibilities of them having in stock a replacement seal. I was told that was a common problem, and they most likely had a replacement seal.
The young gentleman working the counter, looked up the part, went back to the stock room and retrieved the replacement seal, installed it, and reassembled the nail while I was standing there waiting.  Great service, and very nice people to deal with, I highly recommend Air Fasteners in Carrollton, Texas."
"Bobby and his company have continually exceeded my expectations. They are willing to go above and beyond to serve their customers. I would highly recommend.."
"Always the best service!"
The siding of your home is a vast area where you can represent the trends you like and get the environment you're looking for. In addition, they play an essential role on a structural level. If you are looking for fixing the T1-11 siding, then it is necessary to pay...
read more